Michael Bixon is a life-long believer in making the best of any situation and looking forward to a bright future. He brings that same philosophy to his practice and focus in helping people facing insurmountable circumstances. For Michael, going out of his way for his clients, being available 24 hours a day, seven days a week, and ensuring they receive just representation is the only way to operate his practice. When you need a defense attorney dedicated to his clients and focused on their rights, contact Michael Bixon. He is a reputable attorney who takes his clients seriously, believes in their innocence, and will deliver the best results possible for their future.
About Michael Bixon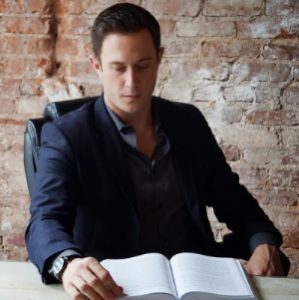 Michael Bixon graduated from the University of Central Florida with a Bachelor of Science in psychology and, like his sister before him, attended law school. After graduating from the law school at Barry University, Michael was fortunate enough to clerk for the Kane Law Firm where he had a unique opportunity to experience personal injury law.
From there, Michael clerked at Weston, Garrou, Walters & Mooney, where he assisted the firm in criminal and constitutional law cases. Soon after, Michael took the Georgia Bar exam and moved to Atlanta and worked with the Reynolds Law Group where he was Senior Associate Attorney, responsible for handling a variety of areas of law including but not limited to personal injury, family, criminal and corporate law. Michael has also extensively volunteered with the Atlanta Volunteer Lawyer Foundation where he has helped clients in cases regarding landlord/tenant and debt collection cases.
Since founding Bixon Law, Michael Bixon has helped numerous clients and has obtained dismissals for charges of Armed Robbery, Possession of Marijuana, Aggravated Assault, Battery, Obstruction, Shoplifting and Weapons charges. Mr. Bixon has also helped clients obtain probation for cases including Drug Charges, Assault, Battery, Theft Crimes, and Weapons Crimes.
Mr. Bixon is a member of the Georgia Trial Law Association, the Georgia
Association of Criminal Defense Lawyers and a graduate of the Bill Daniel
Trial Program.
By Michael Bixon