Waiver of Prosecution: Who Holds the Power to Dismiss Your Case?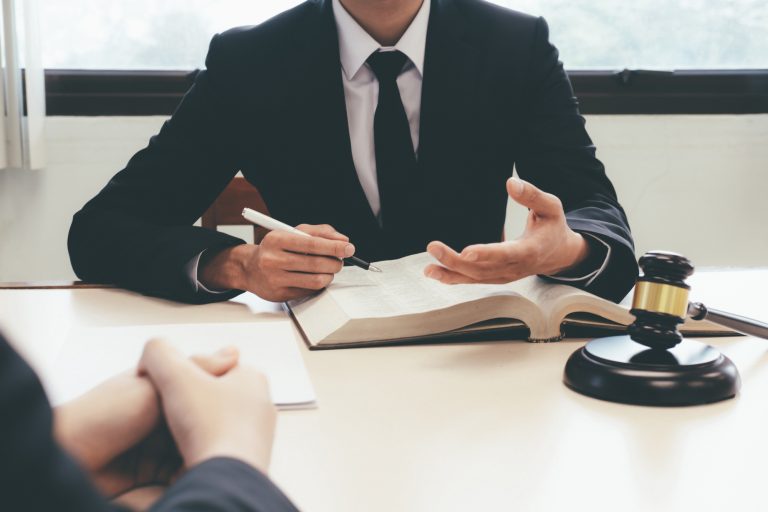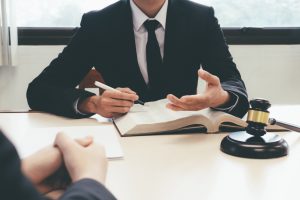 "It is impossible to be sure of anything but death and taxes."
We have all heard this saying before. In fact, it was first said during the dawn of the 18th century and is now a common idiom in our English language. Here at Bixon Law, we have discovered another truism in life—people fight, especially those who love each other dearly. Couples get into arguments. They yell, scream, say things that they don't mean to each other and unfortunately things can sometimes turn physical. Families, we know, definitely get into disagreements that can also sometimes get out of hand. In some of these instances, the cops are called by other family members, friends or neighbors out of concern. Someone usually ends up in handcuffs in the back of a patrol car—arrested and charged with assault or battery, domestic or family violence.
Imagine this scenario. Your brother went to school in Boston. Upon graduation, he moved back to Georgia. To your chagrin, he's now a diehard Patriots fan. He practically worships Tom Brady. You find it nauseating. You have stayed loyal to your roots. In your opinion, Tom Brady is the ultimate narcissist. You can't stand him—with his six super bowl wins, perfect arm, Colgate smile and supermodel wife. Your family decided to watch the Super Bowl together this year since, after all, it was held here in Atlanta. It was a mistake. Things turned ugly between you and your brother when you brought up "Deflategate." Your brother ended up with a broken and bloody nose. And, you ended up with an assault and battery charge against you. Your brother is furious with you, but he doesn't want to see you behind bars. He wants the charges against you dropped.
Often, it is the alleged victim who wishes not to move forward with the case. Ultimately, it is the decision of the State's Attorney to prosecute the accused and not the victim. However, that does not mean that the alleged victim cannot intervene and make his or her wishes not to press charges known to the State's Attorney. Without the cooperation and testimony of the alleged victim in a case, the State's case weakens and may result in insufficient evidence to move forward with the charges. That is not always the case and despite the alleged victim's wishes, the prosecutor can and often does move forward with pressing charges against the accused.
So, what can your brother do to help get the case against you dismissed? In a case such as this, your brother can complete a Waiver of Prosecution. Usually, there is specific language that is required in the waiver and it should contain the facts of the case. Most importantly, it should state that the alleged victim does not want to press charges against the accused or cooperate with the State Attorney's Office and provide valid reasons as to why the charges against the accused should be dropped. It is important to note that a Waiver of Prosecution is a sworn statement and it would be in the alleged victim's best interest to contact an attorney for advisement on completing the waiver. It must be complete with accuracy and the alleged victim must be sure not to state anything false in the Waiver of Prosecution that could lead to a perjury charge or accusations of filing a false police report. It is also important for the alleged victim to state that she or he is signing the Waiver of Prosecution voluntarily and has not been threatened or coerced into doing so.
EXAMPLE OF AFFIVAIT OF WAIVER OF PROSECUTION
IN THE COUNTY COURT OF THE
ELEVENTH JUDICIAL CIRCUIT, IN AND
FOR FULTON COUNTY, GEORGIA
CASE NO.

Plaintiff,

vs.

Defendant

AFFIDAVIT OF NON-PROSECUTION
BEFORE ME, the undersigned authority, personally appeared ALLEGED VICTIM, who, after being by me duly sworn stated the following under oath:
My name is ALLEGED VICTIM. I am over the age of fourteen (14) years, and I am competent to make this affidavit. The statements contained herein are true and correct. I am the complaining witness in the above cause against DEFENDANT, whom I am aware has been charged with assault and battery. I want to advise the Court and the Prosecuting Attorney that I do not wish to pursue charges against DEFENDANT. I want the prosecution of this cause to be withdrawn, dismissed and terminated, and it is my desire that the Prosecuting Attorney dismiss all such charges against DEFENDANT.
I do not want to testify in this case, although I understand that I may be compelled to do so. I also understand that the charges will not necessarily be dismissed as a result of this affidavit. If the charges are dismissed, I will not in any way hold the offices of the Prosecuting Attorney, the Police Department or the State of Georgia responsible for the dismissal of the charges, or for any actions of DEFENDANT or any other result that may occur following such dismissal.
I AM SIGNING THIS AFFIDAVIT VOLUNTARILY. I HAVE NOT BEEN COERCED OR THREATENED IN ANY WAY TO SIGN THIS AFFIDAVIT, NOR HAS ANY PROMISE OF ANY NATURE BEEN MADE IN EXCHANGE FOR MY EXECUTION OF THIS AFFIDAVIT.
ALLEGED VICTIM, Affiant
SWORN and SUBSCRIBED before me, the undersigned authority, on this day of , ______.
Notary Public, State of Georgia
CONTACT BIXON LAW TODAY
If you have been charged with assault and battery or an act of family/domestic violence, call Bixon Law today. You need an experienced Georgia criminal defense lawyer who will defend your legal rights and vigorously advocate on your behalf to have your case dismissed or the charges against you reduced. We represent clients in Atlanta and throughout the state of Georgia. We are lawyers who are committed to helping people in difficult situations and we invite you to call us at 404-551-5684 for a free consultation today.