ANIMAL CRUELTY: HARSHER PENALTIES MAY BE ON THE HORIZON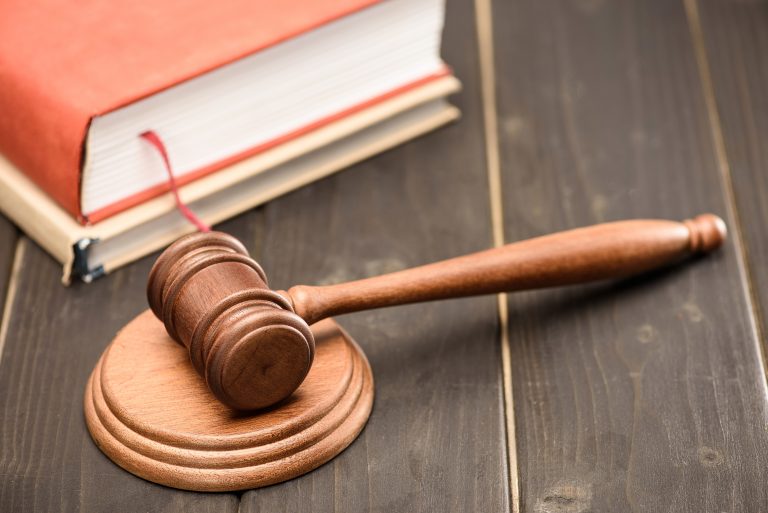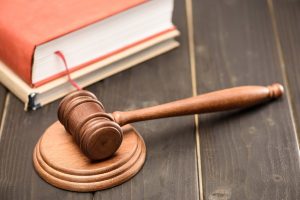 Many Americans equally love their pets as they do their human children and animal abuse in their eyes is detestable and downright unforgiveable. Currently, in the state of Georgia, animal cruelty is a misdemeanor and the penalty could be a fine up to $1,000.00, up to one year in jail or both. Any Georgia resident who maliciously harms or seriously disfigures an animal can also be charged and convicted of aggravated animal cruelty, which is a felony that carries a penalty of a fine up to $15,000.00, one to five years in prison or both.
However, two Florida congressmen—Ted Deutch (D-FL) and Vern Buchanan(R-FL)—are pushing for harsher penalties for animal cruelty across the nation. The two congressmen introduced bipartisan legislation to Congress—the Prevent Animal Cruelty and Torture Act or PACT—that would make animal cruelty a federal crime. In other words, they want to make animal cruelty a felony. The legislation would amend the federal criminal code to prohibit the intentional acts of crushing, burning, drowning, suffocating, impaling or otherwise subjecting animals to serious bodily harm.
If Congress does pass the PACT Act, anyone convicted of animal cruelty would face a maximum sentence of seven years in prison. "The torture of innocent animals is abhorrent and should be punished to the fullest extent of the law," Buchanan has reportedly stated. "Protecting animals from cruelty is a top priority for me and I look forward to working with Congressman Deutch on this important issue."
RECENT ANIMAL CRUELTY ARRESTS IN GEORGIA
In the state of Georgia, there have been numerous cases of animal cruelty. In fact, just recently a Georgia Puppy Mill operator was arrested in March after 700 dogs were rescued from his facility. Reason Craig Gray is facing charges of animal cruelty and obstruction. Gray ran a licensed pet-breeding business known as Georgia Puppies. He sold miniature breeds including teacup Yorkies and toy poodles for up to $600 per dog. In a statement by the Atlanta Humane Society, the animals had been "living in crates their whole lives—one tiny crate stacked on top of another. They're matted, covered in feces and have never been held or walked."
Also, in March, a Griffin man was arrested twice in three days on animal cruelty charges. As reported in the AJC, the police were alerted to a pit bull mix with bad injuries to its face and caged in the backyard of Courtney Thomas. Reportedly, the dog was missing part of its mouth and cheeks and had to be put down.
If it were up to the two Florida congressman Gray and Thomas would undoubtedly serve the entire seven-year maximum prison term proposed by the PACT Act. For now, and in Georgia, animal cruelty is still a misdemeanor unless escalated to an aggravated animal cruelty charge.
ANIMAL CRUELTY LAWS IN GEORGIA
Under Georgia law, O.C.G.A. §16-12-4, A person commits the offense of cruelty to animals when he or she causes death or unjustifiable physical pain or suffering to any animal by an act, an omission, or willful neglect. Any person convicted of a violation of this subsection shall be guilty of a misdemeanor; provided, however, that:

(1) Any person who is convicted of a second or subsequent violation of this subsection shall be punished by imprisonment not to exceed 12 months, a fine not to exceed $5,000.00, or both; and,

(2) Any person who is convicted of a second or subsequent violation of this subsection which results in the death of an animal shall be guilty of a misdemeanor of a high and aggravated nature and shall be punished by imprisonment for not less than three months nor more than 12 months, a fine not to exceed $10,000.00, or both, which punishment shall not be suspended, probated, or withheld.
A person commits the offense of aggravated cruelty to animals when he or she knowingly and maliciously causes death or physical harm to an animal by rendering a part of such animal's body useless or by seriously disfiguring such animal. A person convicted of the offense of aggravated cruelty to animals shall be punished by imprisonment for not less than one nor more than five years, a fine not to exceed $15,000.00, or both.
ANIMAL CRUELTY DEFENSES IN GEORGIA
The statute also states that there are certain instances when animal cruelty is justifiable, which could be used as possible defenses given the facts and circumstances of a case. Under the law, a person is not prohibited from:
(A) Defending his or her person or property, or the person or property of another, from injury or damage being caused by an animal; or,

(B) Injuring or killing an animal reasonably believed to constitute a threat for injury or damage to any property, livestock, or poultry.

However, the method used to injure or kill such animal shall be designed to be as humane as is possible under the circumstances. A person who humanely injures or kills an animal under the circumstances indicated shall incur no civil or criminal liability for such injury or death.
ANIMAL CRUELTY & GEORGIA CASE LAW
As stated under the law, a person can be convicted of animal cruelty even when he or she does not physically or intentionally harm an animal. Simple neglect of your pet, livestock or animals under your care can result in an animal cruelty charge. In Cotton v. State, 263 Ga. App. 843, 589 S.E.2d 610 (2003), the evidence showed that Cotton was responsible for the care of cows that he lived over 100 miles away from. The cows were not cared for on a regular basis, were confined in a very small pen with no water—as discovered by a deputy and agriculture inspector who released them from the pen. They were thin and desperate for water and suffered from a lack of water. The Court affirmed the animal cruelty conviction against Cotton.
CONTACT BIXON LAW TODAY
If you or a loved one has been charged with animal cruelty, call Bixon Law today. You need an experienced Georgia criminal defense lawyer who will defend your legal rights and vigorously advocate on your behalf to have your case dismissed or the charges against you reduced. As experienced trial attorneys, we are also not afraid to take your case to trial if necessary. We represent clients in Atlanta and throughout the state of Georgia. We are lawyers who are committed to helping people in difficult situations and we invite you to call us at 404-551-5684 for a free consultation today.