Padilla v. Kentucky: Informing Non-Citizens of Criminal Conviction Consequences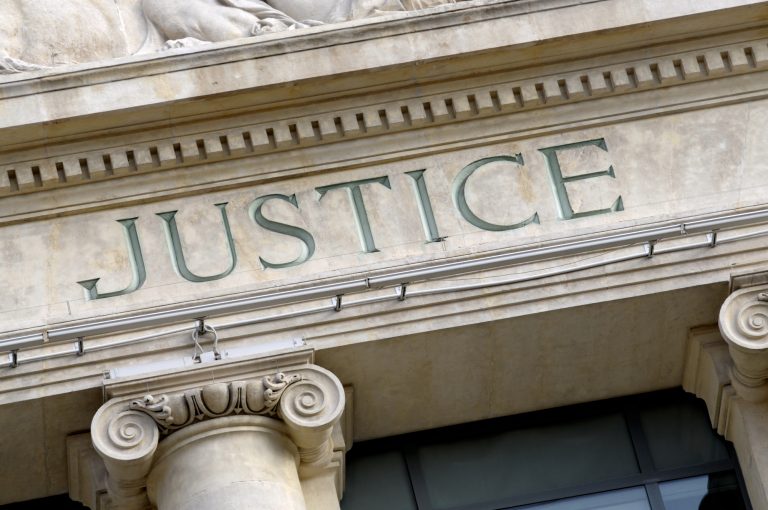 Immigration does not drive crime. Studies have shown that there is no correlation between immigrants and increased crime. In fact, studies have shown that crime has decreased as the nation's immigration population has increased throughout the years. Despite such data, many immigrants do move through America's criminal justice system each day—whether they are lawfully or unlawfully arrested, charged and convicted. Despite not being U.S. citizens, the U.S. Supreme Court (in Padilla v. Kentucky, 559 US 356 (2010)) ruled that non-citizens—as all American citizens—have the right to effective counsel.
Thus, criminal defense attorneys owe a duty to their non-citizen clients to give them the correct advice and to advise them of the immigration consequences that result from criminal convictions: removal/deportation and inadmissibility. Subsequently, to fulfill their duty owed to non-citizens, criminal defense attorneys also have a responsibility to educate themselves on immigration law issues. Specifically, the nexus between immigration law and the criminal justice system.
FACTS OF THE CASE
Jose Padilla had been a lawful permanent resident of the United States for over 40 years. In addition, he had served in the Vietnam War. A Kentucky grand jury indicted Padilla on multiple drug charges that included: trafficking marijuana, possession of marijuana and possession of drug paraphernalia. Padilla was advised to enter a plea of guilty on the charges and was also told by his criminal defense attorney "not to worry about deportation since he had lived in this country so long."
The Kentucky Supreme Court denied Padilla's ineffective assistance of counsel claim, stating that advice regarding the risk of deportation is merely a collateral consequence and that the Sixth Amendment right to counsel does not extend to collateral consequences that result from a plea or conviction. The U.S. Supreme Court, however, held that counsel must inform a client as to whether his plea carries a risk of deportation. Padilla's attorney could have easily determined that a guilty plea would result in putting Padilla at risk for deportation. The Court applied the Strickland analysis and concluded that Padilla had sufficiently alleged that his counsel was constitutionally deficient (the first prong in the Strickland analysis). The Court did not address whether Padilla had been prejudiced (the second prong in the Strickland analysis).
IMMIGRATION LAW & CRIMINAL CONVICTIONS
Criminal defense attorneys who represent non-citizens must educate themselves on all of the consequences that may result in their client's removal from the United States. The grounds for removal in immigration law are inadmissibility and deportability. Non-citizens not yet "admitted" into the U.S. with convictions on their criminal record for certain crimes may face inadmissibility issues when applying for a visa, green card or entry into the country. Non-citizens "admitted" into the U.S. with convictions on their criminal record face deportability.
Further, it's important that criminal defense attorneys educate themselves on the proper classification of crimes. There are some crimes such as aggravated felonies that result in guaranteed deportation such as murder, drug trafficking, theft and burglary. While crimes involving moral turpitude may result in deportation depending on the penalty of the crime (i.e. if the punishment is longer than a year) and/or how much time has passed since the non-citizen has been admitted into the country and the date of the alleged offense (i.e. was the offense committed within five years of the non-citizens admission into the U.S.).
NON-CITIZENS & MISTAKES CRIMINAL DEFENSE ATTORNEYS MAKE
Unfortunately, when representing non-citizens, criminal defense attorneys can make assumptions about their own clients that are inaccurate and—in turn—can hurt their defense strategy. Many people make false assumptions about a person's status as a citizen based on their outward appearance and whether English is their first or second language and so on. It's sad, but unfortunately it is the truth. For instance, a public defender meeting a client that has brown skin and "looks" foreign just ten minutes before going to court may assume that the individual is an immigrant. When, in fact, he or she may be a U.S. citizen and the attorney can move forward with negotiating a plea without worrying about deportation or inadmissibility issues. Thus, it is vital that attorneys seek the proper documentation of citizenship to verify their client's citizenship status.
It is also imperative that criminal defense attorneys who represent non-citizens familiarize themselves with the Immigration and Nationality Act (INA). For immigration law purposes, the consequences of entering a guilty plea are different for citizens than non-citizens. A U.S. citizen who pleads guilty under a state's First Offenders Act does not have their sentence enforced at the time of his or her plea and their charges are dismissed after successfully completing the required probation or community service. However—under the INA—pleas, deferred adjudications, probation before judgment, guilty pleas held in abeyance and any disposition of a case that is considered a punishment or penalty is still considered a conviction even if the charges are dismissed.
CONTACT BIXON LAW TODAY
If you or a loved are facing removal/deportation or inadmissibility issues, call Bixon Law today. You need an experienced Georgia criminal defense lawyer who will defend your legal rights and vigorously advocate on your behalf to have your case dismissed or the charges against you reduced. As experienced trial attorneys, we are also not afraid to take your case to trial if necessary. We represent clients in Atlanta and throughout the state of Georgia. We are lawyers who are committed to helping people in difficult situations and we invite you to call us at 404-551-5684 for a free consultation today.