The Legality of Masks in Georgia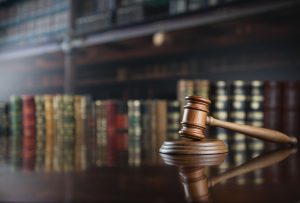 In the wake of the novel Coronavirus of 2020, masks and discussions surrounding them have become an ever-present part of daily life. Their newfound significance to our society has pushed America to redefine the place of masks in our legal system.
On April 13th, 2020, Georgia governor Brian Kempt amended the Anti-Mask Act to allow for an exception when wearing a mask to prevent the spread of COVID-19, an amendment that will continue until the end of the current health emergency.
Once the health crisis passes, the original limitations imposed by the Anti-Mask Act will return to being the only standard for what constitutes the legal public wearing of masks. Regardless of the current ubiquity of legal mask wearing due to COVID-19, however, it is important to note that those standards have not expired in the meantime and that there are still instances where you can be criminally charged for wearing a mask.
In 1951, Georgia passed O.C.G.A §16-11-38, known colloquially as "The Anti-Mask Act".
O.C.G.A §16-11-38 reads as follows:
(a) A person is guilty of a misdemeanor when he wears a mask, hood, or device by which any portion of the face is so hidden, concealed, or covered as to conceal the identity of the wearer and is upon any public way or public property or upon the private property of another without the written permission of the owner or occupier of the property to do so.
(b) This Code section shall not apply to:
(1) A person wearing a traditional holiday costume on the occasion of the holiday;
(2) A person lawfully engaged in trade and employment or in a sporting activity where a mask is worn for the purpose of ensuring the physical safety of the wearer, or because of the nature of the occupation, trade, or profession, or sporting activity;
(3) A person using a mask in a theatrical production including use in Mardi gras celebrations and masquerade balls; or
(4) A person wearing a gas mask prescribed in emergency management drills and exercises or emergencies.
The Act's passage was preceded by a period of increased harassment, intimidation and violence against racial and religious minorities carried out by mask-wearing Klansmen and other "hate" organizations. These groups operated as vigilantes and were responsible for numerous beatings and lynchings. Because of the masks, victims of Klan violence were unable to assist law enforcement officers in identifying their oppressors. They were afraid, perhaps, even to report such incidents in case law enforcement officers might have been involved.
The statute is intended to protect the citizens of Georgia from intimidation, violence, and actual and implied threats; it is also designed to assist law enforcement in apprehending criminals, and to restore confidence in law enforcement by removing any possible illusion of government complicity with masked vigilantes.
DEFENSES AGAINST CRIMINAL CHARGES
FOR WEARING A MASK
The first and simplest defense that could be applied to a charge of this nature is that the circumstances of the charge fall within the specifically enumerated exceptions laid out in the code. This means that there are pre-defined defenses for charges that fall on holidays, work-related activity, sports-related activity, or theater as listed in O.C.G.A §16-11-30(b). Additionally, theater was interpreted in Daniels v. State, 264 Ga. 460, 448 S.E.2d 185 (Ga. 1994) to also extend to an activity that was intended to entertain, such as playing a joke on someone.
If a charge is not specifically exempted within 16-11-38, the next step is to ensure that it falls within the standards established by the Supreme Court.
In State v. Miller, 260 Ga. 669, 398 S.E.2d 547 (Ga. 1990), the Court established that to obtain a conviction under the Anti-Mask Act, the state must show that the mask-wearer (1) intended to conceal their identity, AND (2) either intended to threaten, intimidate, or provoke the apprehension of violence, or acted with reckless disregard for the consequences of their conduct or a heedless indifference to the rights and safety of others, with reasonable foresight that injury would probably result.
Therefore, if it can be proven that there was no prior intent to conceal identity, the charge should not be upheld. Similarly, if it can be proven that the intentions behind wearing the mask were not malicious, the charge can be dropped- this was the criteria for a reversal of the conviction of Roy Daniels in Daniels v. State, 264 Ga. 460, 448 S.E.2d 185 (Ga. 1994), which we will explore below.
CASE LAW
In the case of Daniels v. State, 264 Ga. 460, 448 S.E.2d 185 (Ga. 1994), two young girls, ages ten and twelve, were walking along a street in their neighborhood when they observed a man wearing a green wrestling mask and a plastic football helmet exiting a neighborhood home. The ten-year-old testified that she heard someone call the other child by name, and she turned around to see the masked person some ten feet behind them. The children began to run because they were "scared." Later, they returned to the vicinity of the Bradford house where they observed police cars on the scene. An officer asked the child what the masked man had been saying to them, and she responded that he had been calling her friend's name "slow and saying, hey." The child observed Daniels remove the mask and helmet and recognized him as someone she had seen in the neighborhood "every day," pushing a store buggy and collecting aluminum cans. She knew him as "Rambo" and had seen him since in the area "just pulling his cart and picking up cans."
The arresting officer testified that he was patrolling the neighborhood when he observed the young girl walking along the street and a man walking about ten or fifteen steps behind her. He observed that the man appeared to be wearing "some type of football helmet on his head" and "also had on a green facial mask." The officer saw the youngster look back at the man several times and then look toward the police car. She appeared "to be uneasy" so he drove onto the sidewalk, separating the man from the child, whereupon the child began to run from the scene.
The officer questioned Daniels about his purpose in wearing the mask and helmet. Daniels replied that he had been at a friend's house and wore the mask as a prank to scare the friend. Daniels also testified that he found the mask and helmet in a trash can earlier that day and decided to wear them because the next day was a holiday (Memorial Day).
Daniels was convicted of violating O.C.G.A §16-11-38, and on Nov.19, 1993 his appeal was denied. However, one year later on Sept. 21, 1994 the judgement was reversed on further review.
Roy Daniels testified that his sole intent was to entertain the two children just as he had entertained the other boys and girls who seemed to get such pleasure out of his game, and that it occurred to him that the children might be entertained by the mask because he had at times entertained his own children when they were younger by wearing a mask of some sort. Through this, he was able to prove to the court that his state of mind was not one with intent to intimidate, but rather to entertain consistent with the exception defined in O.C.G.A §16-11-38(b)(3).
Also, there was no dispute that Daniels was in an area where he was well known, that he made no attempt to alter his voice or any other aspect of his appearance, and that the incident occurred during daylight hours. Through this, he was able to prove that he was not intending to conceal his identity, and his judgement was ultimately reversed..
CONTACT BIXON LAW TODAY
If you have been charged with a violation of the Anti-Mask Act, give Bixon Law a call today to speak to one of our experienced Georgia criminal defense lawyers. We will vigorously defend your legal rights and advocate on your behalf to have your case dismissed or the charges against you reduced. As experienced trial attorneys, we are also not afraid to take your case to trial if necessary. We represent clients in Atlanta and throughout the state of Georgia. We are lawyers who are committed to helping people in difficult situations, and we invite you to call us at 404-551-5684 for a free consultation today.