Is Your Loved One Eligible for a Work-Release Program?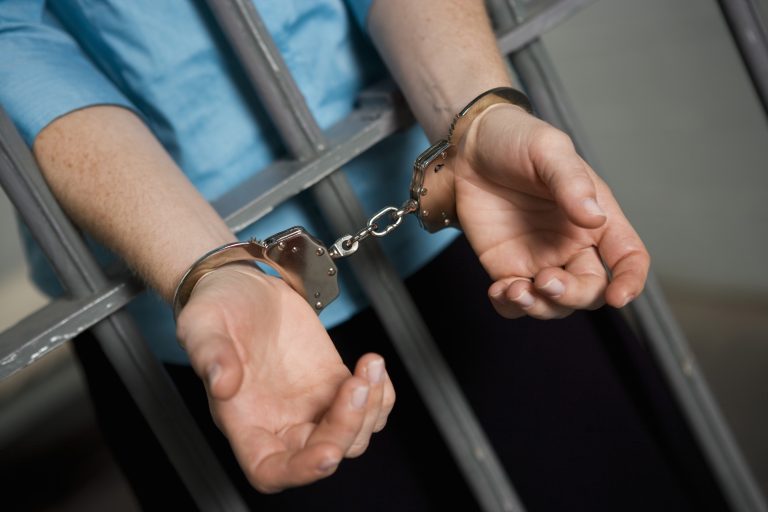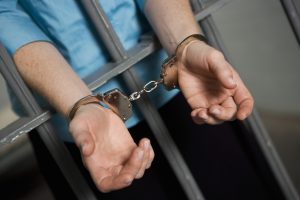 Do you have a loved one who is incarcerated in Georgia? Is their jail sentence nearing an end? Are they being considered for parole? Maybe they have six months or so left to serve. If so, your loved one may be eligible for a work-release program, which is different than a prison work program. A work-release program allows your loved one to serve their time in a transitional center and to work. Work-release programs also provide for other benefits in aiding inmates re-entering into the community after incarceration: aid in rehabilitation, aid in integrating back into society, a connection to the community and help with the development of other life skills. Read on to learn more!
GEORGIA LAW & WORK-RELEASE PROGRAMS
In Georgia, both state and county inmates can be considered for work-release programs. Under O.C.G.A. 42-1-9, any person who is confined in a county jail (1) after conviction and sentencing, (2) pending completion of a presentencing report, or (3) after return for a violation of the terms of probation may, in the discretion of the sheriff and subject to the eligibility requirements set forth under this statute, be assigned to a work-release program under supervision of the sheriff. If it appears to the Court that an offender subject to its jurisdiction is a suitable candidate for a work-release program, the court may order the offender to a work-release program. Further, the sheriff or the Court may authorize the offender inmate to participate in educational or other habilitative programs designed to supplement work release.
Further, according to the Georgia State Board of Pardons & Paroles, when the Parole Board considers an inmate for parole, the Board may vote tentatively for parole on condition that the inmate successfully completes the Department of Corrections' work release program first. The inmate is notified that he is being recommended to that Department for work release. The Department of Corrections, not the Parole Board, handles placement of the inmate in a suitable facility. The Board during parole consideration, may recommend an inmate for the Department of Corrections' alcohol and drug treatment program, or other rehabilitative programs, which upon successful completion, may lead to parole.
INMATE ELIGIBILTY FOR WORK RELEASE
Under O.C.G.A. 42-1-9, to qualify for an assignment to a work-release program, an offender:
(1)?May not be subject to any outstanding warrants or orders from any other court or law enforcement agency;
(2)?Shall not have any criminal record or any history within the preceding five years of any assaultive offenses of an aggravated nature, including, but not limited to, aggravated assault; aggravated battery; rape; child molestation; robbery; trafficking or distribution of a controlled substance or marijuana; homicide by vehicle; felony bail-jumping; or escape; or
(3)?May not have any life-threatening illnesses or disabilities that would interfere with the ability to work on a regular schedule.
THE COURT CAN DENY AN INMATE WORK RELEASE
Whenever the sheriff assigns an inmate to work release, the Court which sentenced such offender or before which such offender's case is pending shall be notified in writing by the sheriff or the director or administrator of the work-release program to which the offender is assigned of the offender's place of employment and the location of any educational or habilitative program in which the offender participates. The Court, in its discretion, may revoke the authority for any inmate to participate in work release, whether such inmate was assigned to work release by the Court or the sheriff. O.C.G.A. 42-1-9.
WHAT HAPPENS IF AN INMATE LEAVES THE WORK-RELEASE PROGRAM WITHOUT PERMISSION?
An inmate assigned to a work-release program who, without proper authority, leaves the work area or site to which he is assigned, who leaves or fails to attend an assigned educational or other rehabilitative program, or who leaves the vehicle or route of travel in going to or returning from his assigned place of work shall be guilty of a misdemeanor. An offender who is found guilty of misdemeanor escape in accordance with this subsection shall be ineligible for further participation during his current term of confinement. O.C.G.A. 42-1-9.
DISTRIBUTION OF INMATE WAGES
Under Georgia law, O.C.G.A. 42-1-9, any wages earned by an inmate in a work-release program may, upon order of the Court or the sheriff, be paid to the director or administrator of the work-release program after standard payroll deductions required by federal or state law have been withheld. Distribution of such wages shall be made for the following purposes:
(1)?To defray the cost of the inmate's keep, confinement, and supervision, which sums shall be paid into the general treasury;
(2)?To pay travel and other such expenses of the inmate necessitated by his work-release employment or participation in an educational or rehabilitative program;
(3)?To provide support and maintenance for the inmate's dependents or to make payments to the local department of family and children services or probation, as appropriate, on behalf of any inmate's dependents receiving public assistance;
(4)?To pay any fines, restitution, or other costs ordered by the court; and,
(5)?Any balance remaining after payment of costs and expenses listed shall be retained to the credit of the inmate and shall be paid to him upon release from confinement.
TRANSITIONAL CENTERS IN GEORGIA
Inmates approved for work-release programs in Georgia are housed in one of the State's transitional centers. In Georgia, there are thirteen transitional centers in operation across the state. Two of the centers are designated to house female inmates. State offenders must receive a referral from either the Board of Pardons of Paroles or the Classification Committee within a state prison. Offenders live in the center and some participate in other rehabilitative programs as well as work. The wages earned by work-release inmates are sent directly to the center, a portion of the wages is applied to room and board and another portion to any outstanding fines or fees. If inmates have minor children, they are required to provide family support for them. In addition, inmates may have a small allowance for transportation and incidentals, but all other funds are placed in an account until he or she is released from the center.
CONTACT BIXON LAW TODAY
If you or a loved one is incarcerated and nearing the end of your jail or prison sentence, give us a call today. There may be a chance that you or your loved is eligible for a work-release program. At Bixon Law, we are experienced Georgia criminal defenses lawyers who will always fight to protect your legal rights. We will advocate vigorously for your early release. Or, if you have just been charged with a crime, we will fight to have your case dismissed or the charges against you reduced. As experienced trial attorneys, we are also not afraid to take your case to trial if necessary. We represent clients in Atlanta and throughout the state of Georgia. We are lawyers who are committed to helping people in difficult situations and we invite you to call us at 404-551-5684 for a free consultation today.