Using a Minor to Sell Drugs Can Increase Your Prison Sentence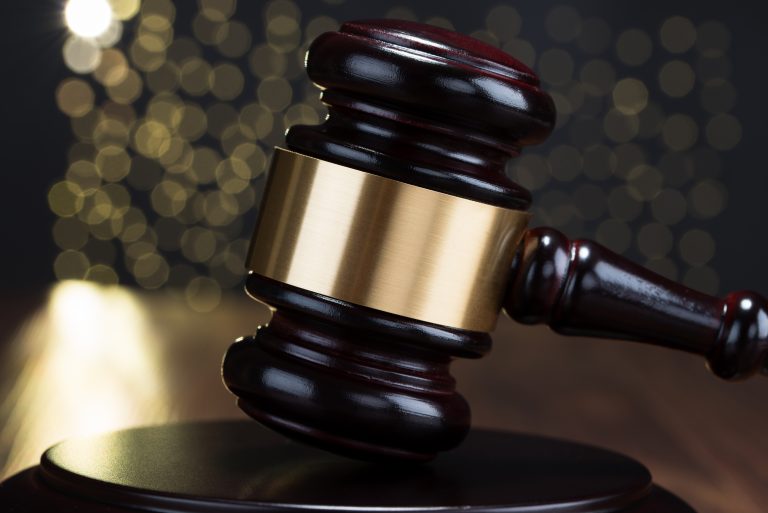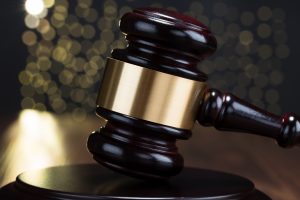 "Freeway" Ricky Ross, Demetrius and Terry Flenory and Frank Lucas are among some of America's most famous drug lords. Another fact that they all have in common is that they were introduced to the world of drugs as minors. "Freeway" Ricky Ross has reportedly said that he was introduced to crack cocaine as a teenager and began selling drugs for a teacher who had befriended him. Brothers, Demetrius and Terry Flenory, began selling $50 bags of cocaine on the streets of Detroit while they were still in high school. Frank Lucas also claimed that at the age of 15 he was the driver for Ellsworth "Bumpy" Johnson, a Harlem mob boss, who was under a federal indictment for drug conspiracy at the time of his death in 1968.
Today, as back in Frank Lucas' day, on any American corner where drugs are being sold, it's a sad guarantee that a minor is in the mix making a drug transaction on behalf of a neighborhood drug dealer. Which is why many states, including Georgia, now have laws and harsh penalties for people who involve minors in illegal activity such as selling drugs. Here, we examine Georgia's law on selling cocaine and the increased penalty for hiring a youth accomplice to assist you.
Georgia Law on Selling Cocaine & Penalty
The possession, sale, manufacturing, and trafficking of cocaine are all crimes in the state of Georgia. Under O.C.G.A. § 16-13-30, it is unlawful for any person to manufacture, deliver, distribute, dispense, administer, sell, or possess with intent to distribute any controlled substance. In Georgia, cocaine is a Schedule II drug/controlled substance. Other Schedule II drugs include: methamphetamine, crack cocaine, morphine, opium, and methadone. Further, a person may also be charged with drug trafficking if they are caught in possession of a quantity of drugs that suggest they are selling it rather than using it for recreational purposes. Here in Georgia, being caught with 28 ounces or more of cocaine will result in a drug trafficking charge.
The penalty for being convicted of selling less than 28 ounces of cocaine, a Schedule II controlled substance, is a felony and can be punished by imprisonment for not less than five years nor more than 30 years. Upon conviction of a second or subsequent offense, a person can be imprisoned for not less than ten years nor more than 40 years or life imprisonment.
Increased Penalty for Hiring a Youthful Accomplice in Georgia
Georgia drug laws are harsh and when a person hires a minor to assist with selling a controlled substance such as cocaine it can result in a felony conviction and up to 20 years behind bars. It shall be unlawful for any person to hire, solicit, engage, or use an individual under the age of 17 years, in any manner, for the purpose of manufacturing, distributing, or dispensing, on behalf of the solicitor, any controlled substance, counterfeit substance, or marijuana unless the manufacturing, distribution, or dispensing is otherwise allowed by law. Any person who violates this subsection shall be guilty of a felony and, upon conviction thereof, shall be punished by imprisonment for not less than five years nor more than 20 years or by a fine not to exceed $20,000.00, or both. O.C.G.A. § 16-13-30 (k).
Georgia Case Law & Selling Cocaine
In Uriostegui v. State, 269 Ga. App. 51, 603 S.E.2d 478 (2004),Jose Uriostegui was convicted on two counts of the sale of cocaine and two counts of trafficking cocaine. Uriostegui was tried along with co-defendant Israel Mojica Salgado. Salgado was convicted of trafficking and possessing cocaine. Both defendants appealed their convictions.
At trial, the evidence showed that Agent Miguel Rivera of the Marietta-Cobb-Smyrna Police Department testified that while working undercover in March 1999, he purchased cocaine from Uriostegui on three occasions. In the first transaction, he purchased 2.4 grams of cocaine for $100; in the second, 5.1 grams for $320; and in the third, 56.1 grams for approximately $1,700. After these transactions, Agent Rivera contacted Uriostegui again to arrange a larger purchase. Uriostegui agreed to do so.
When they met, Uriostegui showed Rivera a cooler that contained $22,000 and said that he could provide 14 ounces, which would cost $12,375, and that he would have to talk to a friend to obtain more. They met again at a bar two days later, Uriostegui arrived with Salgado, whom he introduced as the friend he had spoken about earlier. Rivera and another agent drove Salgado and Uriostegui to an apartment complex and gave Salgado a cooler in which to place the cocaine. Rivera explained that the money would be in a similar cooler and instructed Salgado that they would exchange the drugs for the money back at the restaurant.
Salgado and Uriostegui arrived at the restaurant in the back seat of a white taxicab. Rivera exited his vehicle, grabbed the cooler, walked toward the taxicab, and observed the cooler that he had given Salgado sitting between Salgado and Uriostegui. Rivera told Salgado to open the cooler so that he could see the drugs, and Salgado complied. As Rivera walked away from the taxicab, he gave his unit the takedown signal, and they surrounded Rivera and the taxicab. Rivera, Salgado, and Uriostegui were arrested. Inside the cooler were 14 bags of cocaine, weighing 397 grams. Cocaine tested from eight of the fourteen bags was forty-four percent pure.
The Court affirmed Uriostegui's conviction, stating that "he was present when the logistics of the sale were discussed and for the actual transaction. He arrived in the taxicab with Salgado and was sitting next to the cooler of cocaine. At the very least, this evidence supports the finding that Uriostegui was in constructive possession of the cocaine."
Defenses to Selling Cocaine in Georgia
If you have been charged with selling cocaine in Georgia, there may be some possible defenses
available to you in order to fight the charges against you. However, such defenses will depend heavily on the facts and circumstances surrounding your case. In many drug cases, one possible defense is to provide evidence to support that the search and seizure of the drugs in your case by law enforcement was unconstitutional. Another possible defense is to present evidence showing that the quantity of drugs seized by law enforcement was less than the amount you were charged with possessing, in which, the charges against you could be reduced. Providing an alibi to prove your innocence is also another possible defense against a drug charge.
Contact Bixon Law Today
If you have been charged or are being investigated for a drug crime in Georgia, call Bixon Law today. You need an experienced Georgia drug defense lawyer who will defend your legal rights and vigorously advocate on your behalf to have your case dismissed or the charges against you reduced. We represent clients in Atlanta and throughout the state of Georgia. Our lawyers are committed to helping people in difficult situations and working to get our clients the best possible outcome. We invite you to call us at 404-551-5684 for a free consultation today.